Sigma Phi Epsilon Fraternity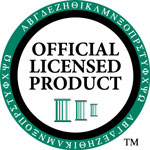 This web site features a large selection of Officially Licensed Sigma Phi Epsilon Merchandise. Featuring Sigma Phi EpsilonT-Shirts, Greek Letter Hooded Sweatshirts, Polos, Hats, Bags & More.
rn
Need a custom order for your chapter? Contact your Sigma Phi Epsilon Account Manager (Brayden Jessen - 888.501.5510 - brayden@zomedesign.com) to get started right away.
This store is no longer active. Please call store sales representative, Brayden Jessen, at 509.279.2034 ext. 1002 for more information.
Thank you.
SHOPPING CART:
Items in Cart: (0)

view cart

Always a Great Gift Idea!
Sigma Phi Epsilon Fraternity Gift Cert's
Check the balance on your gift certificate / voucher